I Love It When A Plan Comes Together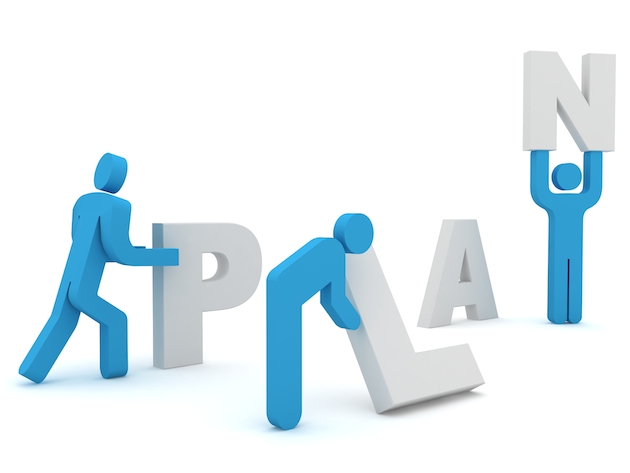 Do You Have A Marketing Plan?
Years ago, I met with the president of a mid-sized, privately held manufacturing company. They were doing well, though sales were flat over the past two years. The company was considered an innovator at one time, but I had heard that they were facing increased competitive pressure in their core market. I asked the president (then in his early seventies) about the new competitors, and if his marketing plan addressed these threats. He said, "I've been in this business for 40 years and never had a marketing plan. And, I don't need a marketing plan. I've got it all right here in my head."
That was a bit of a disappointment, since I was trying to convince him to work with me to develop a strategic marketing plan. Sadly, two weeks later, the man died. Unfortunately, what made his death even sadder was the plan in his head died with him. I don't remember what I actually told him, but whatever I said did not convince to develop a strategic marketing plan. (Or, maybe I did but he just didn't want to work with me to do it. I'll never know.)
Since then, I've learned to better communicate why a business needs a written, strategic marketing plan. As callous as it sounds, one of them is that you just might die tomorrow, though I rarely use those exact words. Here are some of those good reasons:
Practically speaking, a written plan makes your professional life easier. It is the written part that is really important here. Chances are, you are going to have a lot of help executing the plan. Those helpers, your sales and marketing teams, your vendor partners and so on, all need to know what to do. The plan makes communicating with them a lot easier. In other words, a written plan is one of the best ways to transfer knowledge with those that need to know.
The very act of creating the plan, putting it down on paper, and the planning process itself, all help you figure out and optimize how you are going to accomplish your marketing objectives. There is value in the process, not just in the document.
The written plan (and regular updates based on performance metrics and testing), help your marketing become more consistent, predictable, and repeatable – critical keys to building a turn-key business operation.
Risk management is another important factor. A written plan makes the company less dependent on the talent of individuals. As a business leader, that may not be great for you personally, but it is in the best interest of the company. The written plan ensures that the work you were hired to do becomes an asset even after you are gone. Please note that a written plan raises some security risks as well. Once the plan is documented, you must take measures to protect it from making its way into the hands of your competitors.
Last for today: accountability. Having a plan and sticking to it keeps you and your team accountable. The written plan is a commitment to your objectives and gives you a tool to help keep everyone on track.
In my next post, I'll cover the essential elements of a great marketing plan. In the meantime, if you don't have a plan yet or haven't updated it recently, get going!