Does Your Marketing Work?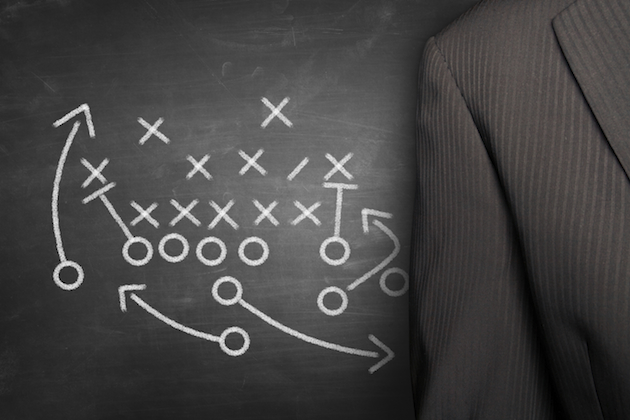 A Marketing Lesson From Drew Brees
Too many times, we don't ask ourselves the simple questions. But, it is often the simplest of questions that keep us in check. For instance, now is as good a time as ever to ask:
Does your marketing work?
I am not going to even attempt to explore the psychology of why we don't ask ourselves these questions. My hunch is that it is because we don't want to know the answer. But, even if your marketing totally sucked last year that does not necessarily mean that you are not a good marketer. For example, the New Orleans Saints, my favorite NFL team had a bad 2014 season. Let's face it, much to my disappointment, they didn't even make the playoffs. But, Drew Brees is still a great quarterback -- maybe one of the top 10 of all time. Jimmy Graham is still a great tight end. In spite of the 17 interceptions, Brees is still one of the most efficient passers playing today. But, the team was not very effective on the field. That talent did not convert to wins.
You might be in the same spot. Or, maybe you are crushing it out there. The most important thing is to know the difference. In football, you always know where you stand. Your record speaks for itself. In marketing, your record is a lot harder to evaluate. But, it doesn't have to be.
Here are some things to keep in mind as you evaluate your overall marketing performance:
Let's assume you have well-defined marketing objectives (see my recent blog: Are Your Marketing Objectives Moving You In the Wrong Direction?). Did you achieve your goals? The challenge is that even if you do have well-defined objectives and each tied to the customer's journey funnel, you still need to evaluate if you actually reached your objectives. Yes or no? Before you can do anything else or make another move, you need to know. And, how do you know if you've achieved them? How often should you check?
Think about it this way: if you never ask, then you may find yourself keepin' on trucking, working hard, but not really sure if you are succeeding. If you don't ask, you'll never know what you should keep doing or what you should stop.
If you do ask, you will be on the right path to measure your results; whether they are on target, under above targets; whether they achieved them ahead or behind of schedule; and a host of other factors.
Let's take a look at the marketing objective example from my last blog:
Generate 1,000 qualified new customer prospects with accurate contact information for Brand X widget product line in the Southeast USA region by June 30, 2015.
In this case, several questions can be raised in your review:
Did the company generate 1,000 new customer prospects?
Were those prospects qualified?
Did the marketing campaign capture the prospects' contact information accurately?
Were the prospects interested in your Brand X widget product line or were they interested in something else?
Were the prospects in the Southeast USA region?
Were the new prospects generated by June 30, 2015?

You can begin to see several other questions forming as well as follow-ups to these questions, such as: how many did they achieve? What is the percentage difference between the target and the actual?
Now you can begin to dig deeper to move onto the next question: why? Why is your marketing succeeding or not?
That leads me back to Mr. Brees. You can bet he is looking back at film of every interception he threw last year and figuring out all of the factors that lead to the turnover. What did he miss that he can look for next time? Perfecting timing, reading new defensive formations, etc. And, he'll apply what he learns. That's what makes him great. And, that's a lesson in greatness.